RA Factor test is a diagnostic test that helps in determining whether a person is prone to developing rheumatoid joint disorders. It is a blood test performed in pathology labs equipped with modern medical tools and technology.
Rheumatoid arthritis is an autoimmune disorder. This means that it develops due to some abnormality in the patient's immune system. Antibodies are synthesized against the patient's own body tissues, leading to the development of joint disorders. RA factor is a specific protein which attacks the cartilage of various joints and causes symptoms of discomfort.
Get discount upto 45% on Rheumatoid Arthritis (RA) Factor Test test in your city. Just select your city.
City:
Rheumatoid Arthritis (RA) Factor Test Cost in Various Indian Cities
We have Rheumatoid Arthritis (RA) Factor Test price information in
98
cities.
Thyrocare (Order Online, Pay at Home)
Rheumatoid Factor (RA) Test (By Thyrocare)
Rs. 900.00 700.00 (20% Online Only Discount)
Free home sample pickup in 400+ cities. Report in 24 hrs.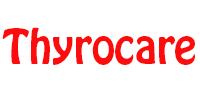 Book Now & Pay at Home > >
Indications of undergoing RA factor test:
Swelling of joints
Pain while performing any movement of the affected joint
Redness of joints
Deformity of affected joints
Dryness of skin and various mucus membranes
Rheumatoid arthritis, Sjogren's syndrome, chronic inflammatory conditions, cancers, are some disorders that can be diagnosed with RA factor test. RA test results offer an insight into the immune status of a person. All the disorders stated above are types of autoimmune disorders. People who test positive for RA factor are likely to have a weak immune system.
Elevated levels of RA factor are known to be associated with chronic inflammatory conditions. Patients showing abnormal test results for RA test may be diagnosed with a variety of inflammatory disorders including diabetes, atherosclerosis etc.
A venous blood sample obtained from a vein the patient's right arm is required for performing this test. The sample is stored in a container pre-filled with chemicals which will prevent blood clot formation. The sample is tested for the presence of RA factor using highly calibrated medical tools. Levels of RA factor above 15 IU/ml is considered to be diagnostic rheumatoid arthritis.
Along with RA test, other diagnostic procedures like X-ray of joints, CRP test etc., may also be required. Patients are advised to consult with their physician before undergoing the test. All restrictions advised before undergoing the test must be followed for accurate results.
Abnormal test results for RA test should not be neglected as this can have a serious outcome on the patient's health. It is important to consult with a physician or a rheumatologist. Elevated levels of RA factor may affect cardiac tissue in long run if the condition is not treated. Therefore timely treatment of the condition is essential.
Rheumatoid Arthritis (RA) Factor Test FAQs
Q: What is rheumatoid factor?
A: Rheumatoid factor is a special group of antibodies (immunoglobulin M) created against IgG (immunoglobulin G) in the body. It is most commonly seen in patients affected with rheumatoid arthritis but can also be found in other autoimmune conditions as well.
Q: How is a rheumatoid factor test done?
A: A sample of blood is collected from a vein in the arm and sent to the laboratory to be studied using advanced techniques.
Q: Why is rheumatoid factor test required?
A: An RF test may be suggested by the doctor if he/she suspects signs & symptoms of rheumatic arthritis like joint stiffness, cartilage loss, nodule formation in the skin and warmth in the joint region.
Q: Is rheumatoid factor seen only in arthritis?
A: No. Apart from rheumatoid arthritis, rheumatoid factor is also seen in conditions like polymyositis, systemic lupus erythematosus, syphilis, viral hepatitis, and influenza in some cases.
Q: What other tests are needed to diagnose rheumatoid arthritis?
A: In addition to RA factor, tests like ESR (Erythrocyte Sedimentation Rate), ANA (Anti-Nuclear Antibody) assay, CBC, CRP (C-Reactive Protein) and Anti-RA33 antibody assay can be done to diagnose rheumatoid arthritis.